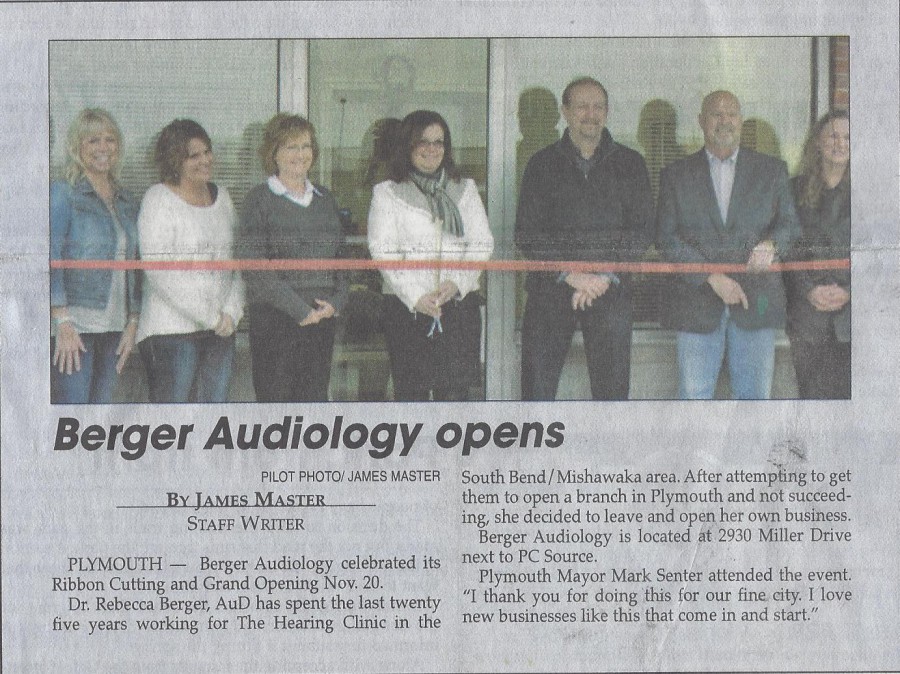 Our Open House was Friday. We had a lot of friends show up. Mayor Senter was there for the Ribbon Cutting. The Pilot News was there and took the above picture which appeared in the weekend addition of the Pilot.
I was pleased that some of the Doctors that originally hired me as an Audiologist came to wish me well. That office wasn't the same after they left. Thank you Dr. Brooks and Dr. Kletzing!
Thanks to everyone that showed up to support us!